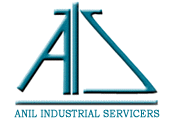 STRETCHCLING WRAP FILM

The Concept
Stretch Wrapping is a recent development in packaging . Stretch Cling Film is specially developed for most stable and economical wrapping for goods either individually or utilised and loosely stacked on wooden pelets or pelletised loads. To secure such objects in place Stretch Cling Film is wrapped in stretched form. While Wrapping manually Stretching is not more than 10 - 15 %. Stretching can be upto 200 - 250 % in a Stretch Wrapping Equipment . Stretching of film makes it thinner but stronger . It works like a series of rubber bands wrapped around an object. Every time a stretch wrapped object / pellet gets jolted in transportation ; Stretch Film Shrinks and maintains shape of the object or pellet , thus stabilizes the same. Stretch Wrapping eliminates rattling between the goods hence it is most ideally suited for fragile objects.
The Convinience
Stretch Film can be Wrapped manually by slight stretching over an object or it can be apllied mechinically over pellets by prestrecthing it in Stretch Wrapping Equipment. It is very convinient and automatic mode of covering an object or pellet. It makes the object / pellet dust proof , moisture proof , scrarch resistant and break resistant at the same time making it attractive. Packing and Unpacking of Stretch Wrapped pellets is quick and convinient thus saving considerable time and cost.
The Economy
Strecth Wrapping eliminates wooden packing and hence saves on not only cost of wooden crate but also its handling , transporation and disposal cost . Stretch Wrapping ensures optimum securement of the object / pellet with minimum material requirement. The packed volume and gross weight of the object / pellet is reduced , the unit freight cost is also reduced to considerable extent . Thus considerable saving is achieved in packaging , freight and handling charges when stretch wrapped instead of conventional packaging.
The Environment Freindliness
Stretch Wrapping of pellets replaces wooden crates thereby saving forest , hence it is environment freindly.
The Applications
Stretch Wrapping is extensively used for containerised exports of paper , textile yarn , garments and apparels , hoisery goods, leather goods , granite and ceramic tiles , automobile spares & components , seafoods , fruits and vegetables , plastic containers , and many other export goods in pelletised form.

Stretch Wrapping is also being increasingly used for domestic markets of indutrial raw materials & intermidiate products such as TV p icture tubes , automobile components , cotton and polyester yarn , glass containers , chemicals , plywoods , decorative , laminates and many more.

Stretch Wrapping Film is being increasingly adopted for manual over wrapping of Consumer & Indutrial goods individually .Corrugated boxes packed with home appliances such as Refigerators , Wahing Machines , Kitchen equipments , Electronic goods such as TV's , Computers , Printers , Medical Instruments , Industrial Instruments , Control Electronics Equipments are being individually Stretched Wrapped to make them dust proof , moisture proof , scratch resistant and shatter proof .


Direct all your correspondence to :
10, Nand Bhavan, 83, J.P. Road, Opp. Andheri Sports Complex, Andheri ( West ), Mumbai - 400 058, INDIA
Tel.: ( + 91 - 22 ) 6237628 / 6702279 , Fax: 6245559 . e-mail : aisba@vsnl.com